Dalhousie University, Faculty of Open Learning & Career Development
---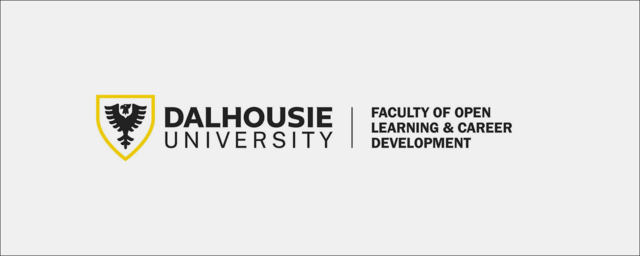 For more than 35 years, the Faculty of Open Learning & Career Development has been providing top-quality solutions for the educational and training needs of our learners. We offer more than 500 courses that can be taken individually or as part of a certificate. We are focused on offering courses that support you in that next step in your career or academic journey. If you're preparing for entry into a degree program or applying for a new job, we have courses to get you ready.
Our Guiding Light
At the Faculty of Open Learning & Career Development, every day is guided by our commitment to empower our customers to seize opportunity through learning solutions.

Our Values
Woven throughout our work across the Faculty are our four key values:
• Pursuing being better through constant learning
• Working collaboratively to anticipate and respond to community needs
• We engage in an internal culture of respect, support and accountability
• We evaluate our activities through an accessibility and inclusion lens
Check out our upcoming courses here!

Keep in touch and sign up for our newsletter here!

---
Our People