On the Eastern Shore sits a piece of coastal crown land that was -- up until last week -- on a list to eventually be protected.
Owl's Head Provincial Park, though not technically a provincial park, is a 285-hectare area just outside Clam Harbour.
"It's one of about 90 or so sites that have been identified across the province for their conservation value and are awaiting legal designation, or to be made official by the provincial government," says Caitlin Grady with the Canadian Parks and Wilderness Society.
The area is home to a variety of animal species and marine life, and Grady says it is made up of wetlands, coastal barrens, and beaches.
"It's very important habitat to species at risk, like piping plovers which nest on the beaches, barn swallows, a number of other bird species that are of conservation concern," she tells NEWS 95.7's The Rick Howe Show.
But a CBC investigation revealed last week that the government has removed Owls Head from the pending protected areas list.
"Now it is seeking to sell it off to a developer to be developed as a golf course," says Grady.
Grady says an American developer who also owns property in the area has been lobbying the government for years.
"This is extremely concerning because there are very significant conservation values at this site," she explains. "There's very few coastal properties that are under public ownership and it's incredibly important for public access."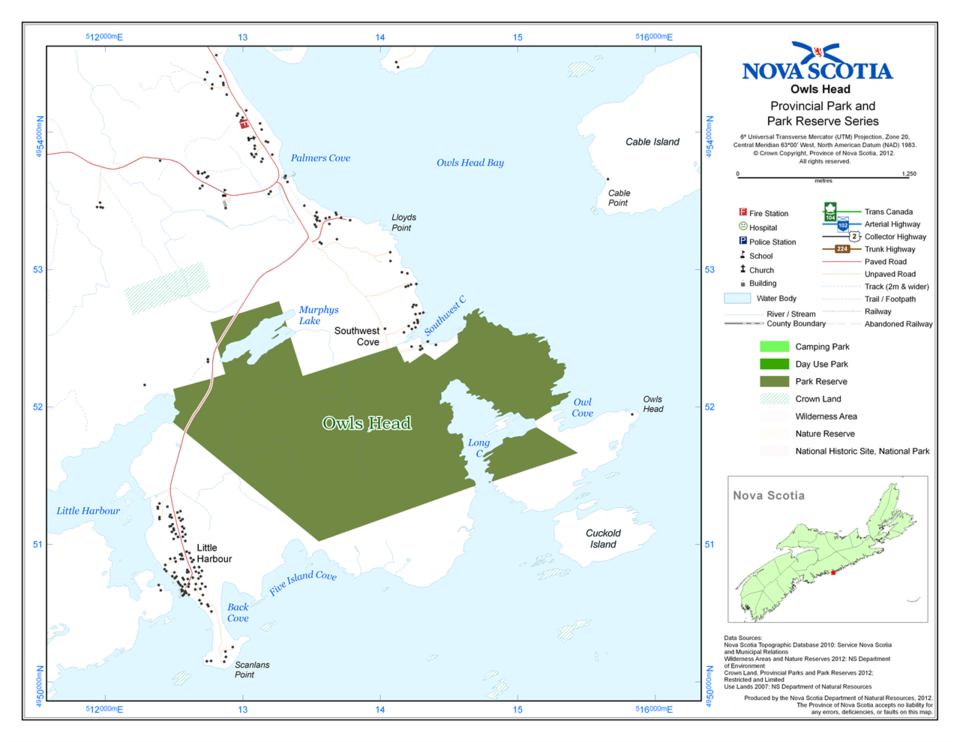 Photo via novascotia.ca/protectedars
But on top of losing access to this site, Grady also says the decision sets a bad precedent for the future.
"If the government decides to sell off this property to a developer interested in a golf course, tomorrow it might be a site in Antigonish that's of interest to a mining company or a site in Cape Breton that could be sold off to foresters," she says.
Grady says any of the 90+ sites that are currently pending protection could be quietly removed at any time.
"It's really about sending the message that we do not want to undermine our very extensive network of protected areas that we're working on, and our parks can just not be put up for sale by the government at their will," she says.
But the society says the sale of the land hasn't officially gone through yet.
"As far as we know from the information we have, the sale of this public property has not been completed to these developers," explains Grady. "Which means there is a window of opportunity here for us as Nova Scotians to tell the province that our parks can not be put up for sale, this is not acceptable."
Grady is calling upon the government to not just uphold their promise to protect 13 per cent of crown land but to go even further beyond that.
"All of these sites are key to protect, we cannot leave any one of them behind," she says.
She says that the Nova Scotians who are concerned should reach out to politicians to give their opinion.
"We need to tell the Minister of Lands and Forestry, we need to tell the Premier that we will not stand for Owls Head Provincial Park to be sold off."