Filmmaker Kevin Hartford has come a long way since he first sat down in Park Lane cinemas a decade ago.
A long-time film enthusiast, Hartford found a love for FIN, the city's international film festival, as an audience member. But his passion for the medium has since pushed him to begin pursuing his own projects.
Lemon Squeezy, his debut feature, is now part of this year's line-up for FIN.
"When I moved here, I took myself to the festival. I didn't know anyone and I saw a few features," he said. "I fell in love with Park Lane, and I've gone there consistently ever since."
"It such a cool venue, this basement theatre. To see my little movie in the place I've been going to for years just really feels incredible."
Hartford has been doing short films since 2016, and many have gone to FIN as well. His short Disco Apocalypse was nominated for three Screen Nova Scotia awards in 2021, but Lemon Squeezy's inclusion this year feels different.
On-brand for Hartford's unique, witty sense of humour, it follows a young, gay teen who turns to religion when his promposal is rejected. He soon begins to believe he's unintentionally triggered the apocalypse.
"When I was writing it, it was definitely influenced by COVID-19, and this sort of Armageddon scenario. There was also a lot from my resentment toward religion growing up homosexual," said Hartford.
"It's a silly film, and I am so happy the actors and crew I had with me got on board, loved what I wanted to do, and were really into seeing it become a reality."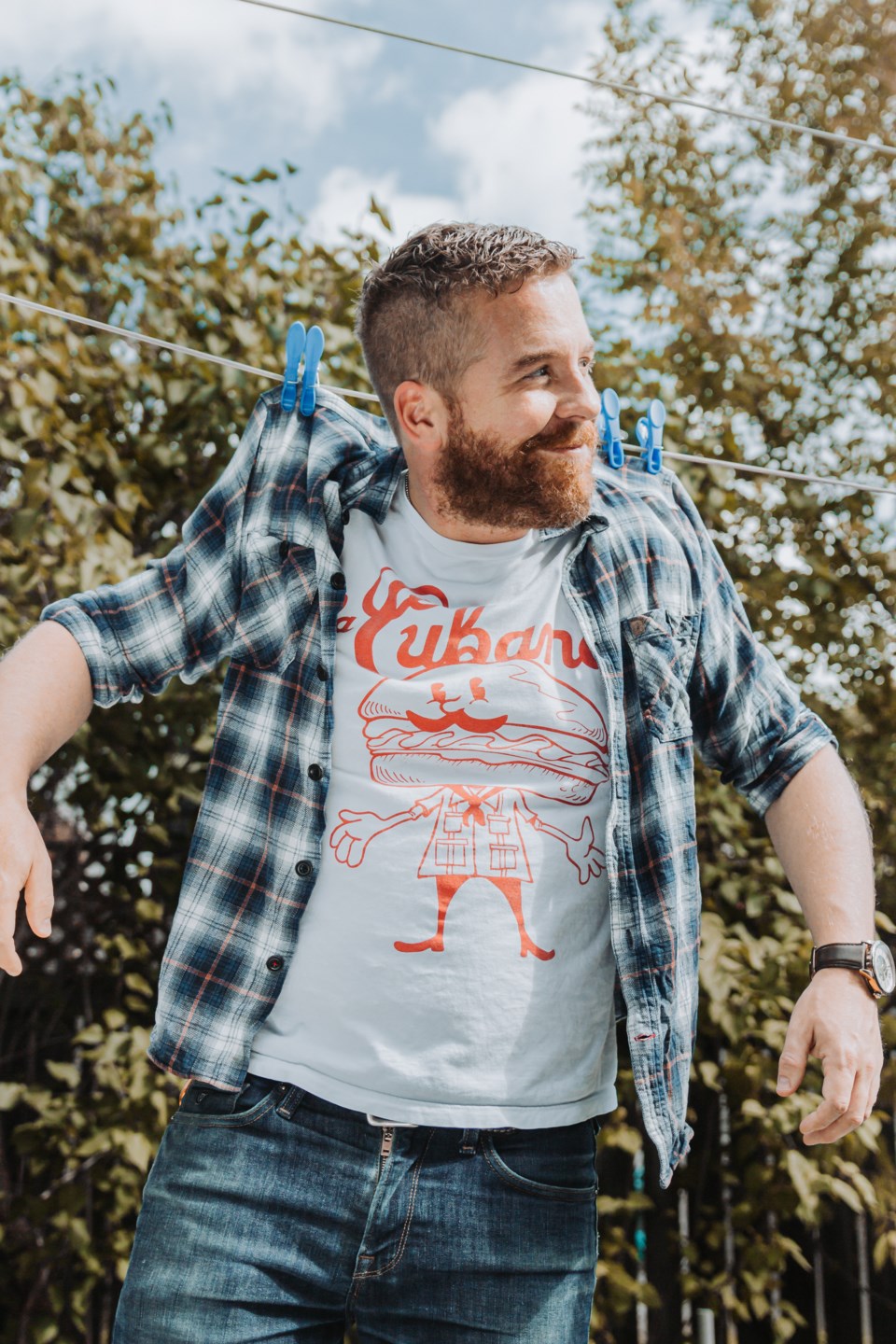 Getting Lemon Squeezy off the ground wasn't an easy task, and Hartford credits long-time friend and collaborator Tim Mombourquette with helping him get the film finished.
"It is because of him that this film exists. People often aren't always aware of how much people behind-the-scenes of a film contribute," said Hartford of the cinematographer.
"Without him being there, being willing to help and work with me, this wouldn't have been made."
Hartford had to go off-script to make the film, beginning to shoot with no budget or funding of any kind. Things got started as 2020 was closing out.
"I'd been applying for funding and not getting it for a while. I just decided I was going to do it like (director) Kevin Smith did. I'd do it like he did his debut Clerks, and do it for no money," he said.
"I spoke to Tim, and he had the lights, the camera, everything. We just went for it."
Hartford says his cast and crew were on-board and ready to help however they could.
"I kind of looked at it as we were making a short, but instead of one day, we'd do it in nine," he said.
"I got to the point where I couldn't keep waiting for funding or a 'yes', and I needed to dive in. We had the script, and worked with people's availabilities, and tried to work on finding locations."
Their funding came through midway through filming, which gave Hartford a sense of relief.
"It felt amazing to be able to pay people for their contributions. This film community is so active, and they understood. We help each other, and finances can be tough in film. I was happy everyone could be compensated, though," he said.
Hartford finds himself as the last film scheduled in the festival program, on Thursday, September 22.
"Before when I had shorts at FIN, I was always sandwiched between other shorts. Now, I'll have to deal with that live reaction," he says. "It's going to be really interesting."
Of all the quirks in Lemon Squeezy, the committed lead performance by Reilly Brennan as a jilted high-schooler stands out. It also comes as no surprise that the script – and many interesting scenes in the film – are influenced by Hartford's love for film as an artform.
"It's just his mannerisms, the subtleties in his face and everything else," said Hartford.
One scene plays as a nod to cult classic The Opposite Of Sex, and character Max has choice questions for a man as to how he knows he's not gay.
"He says, 'well have you tried?', and it's a nod to that film, and the fact Christina Ricci and another character have a similar discussion. I just loved paying homage to a movie I really enjoyed, and one that influenced me."
Nothing was more illuminating than when Hartford attended the queer film festival Agliff (also called the Prism Film Festival), to show Lemon Squeezy. He was able to see all the nuances of his lead's performance.
"It was amazing in Texas, where I could see all his little idiosyncrasies on that great big screen. I was also relieved to hear laughter in the audience," he said.
"For six months I was on my laptop wondering if it was even funny. So to be with an audience laughing uproariously between puzzled silence was amazing. I'm glad I'm doing comedies, because I don't know how to do serious."
Hartford has his seats for the FIN showing, and he's anxiously awaiting the crowd he'll get to watch with.
"The closing night party will be going, and we'll be in a screening," he laughs. "I'm just really pumped to see this with people, and see it right where I live. I can't wait for people to see it."
Lemon Squeezy plays at FIN on Thursday, September 22 at 9:30 p.m. To get your tickets, visit the FIN: Atlantic International Film Festival website.