The unemployment rate in Nova Scotia has dropped to its lowest level in decades, following a long-term trend. The province had a 6.5 per cent unemployment rate in the month of March.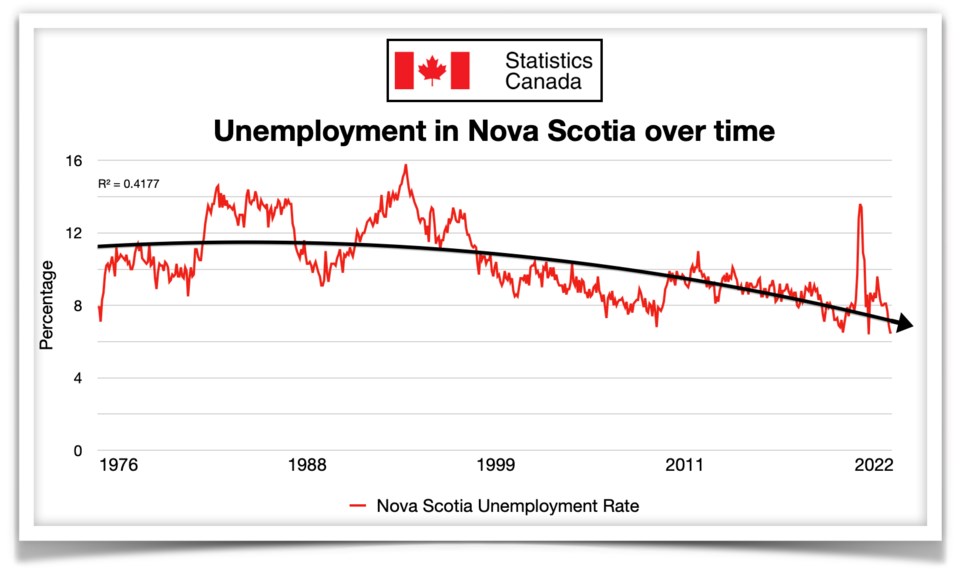 According to Dalhousie University economics professor Lars Osberg, this is a reflection of the growth in Halifax, with the story being different in other parts of the province.
"Cape Breton, Annapolis Valley, down the South Shore, those unemployment rates are way higher," Osberg said.
As the population in Halifax continues to boom, better employment and income numbers will follow.
"That's what's driving the difference in earned income in rural areas and Halifax Metro," Osberg said.
As of 2021, 45 per cent of all Nova Scotians live in Halifax, compared to 34 per cent in 1981.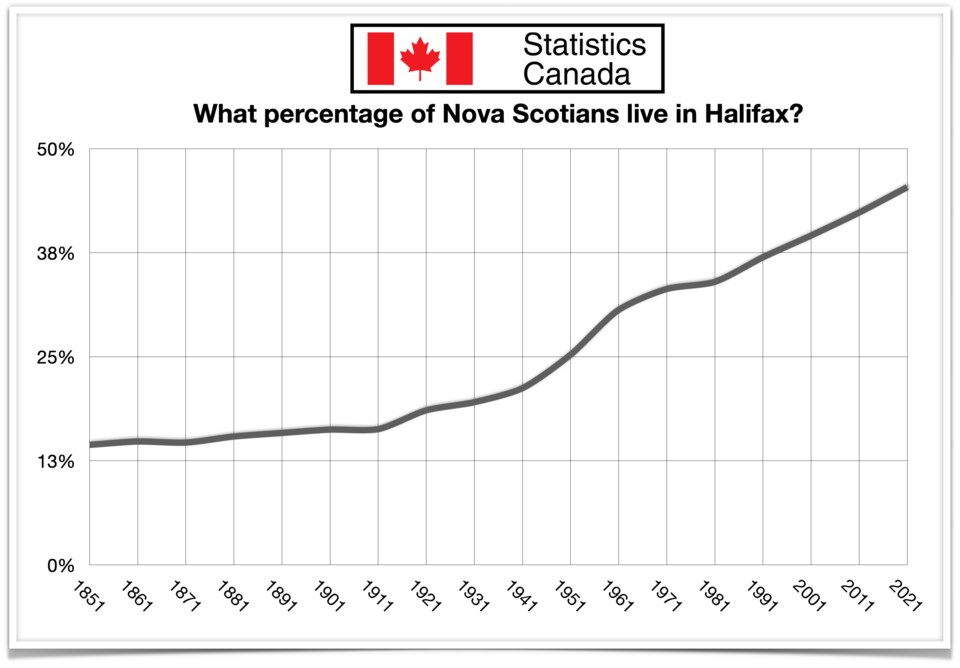 But the long-term trend is also a consequence of the modern job market. The rise of the "gig economy" is a frequent example. Gig workers are independent contractors, online platform workers, contract firm workers, on-call workers and temporary workers.
"There are these structural shifts and long-run trends like the trend to gig employment, the trend to tech employment, the trend to the non-dominant sector employment," Osberg said.
Over the past 15 years, the makeup of the labour force in Nova Scotia has changed. The professional sector -- which includes fields such as law, accounting, technology and science -- is now a larger portion of the labour force than natural resource extraction jobs such as fishing, coal mining and natural gas.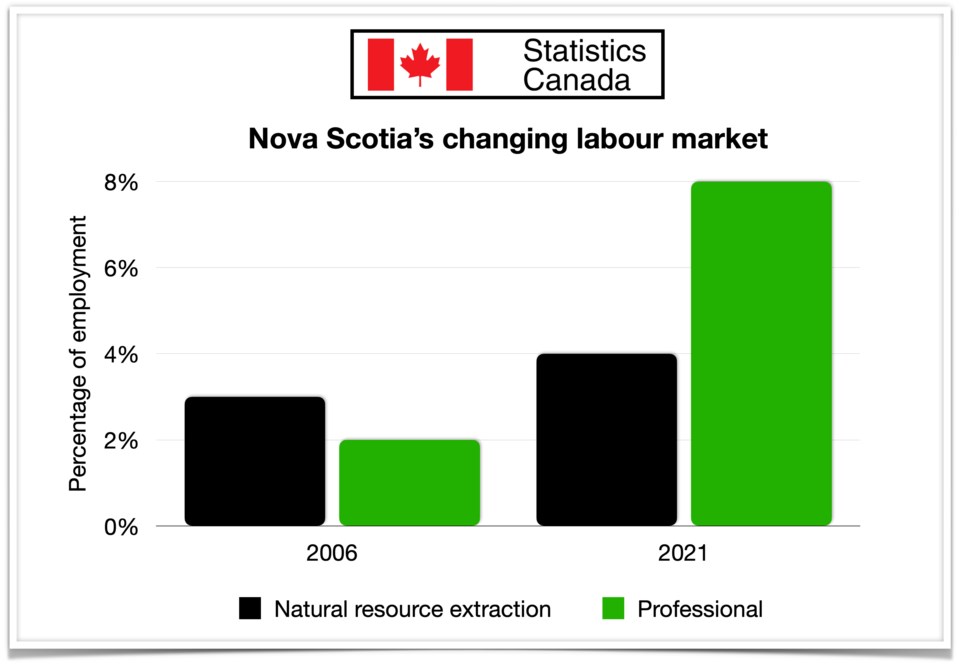 Such a transition is a contrast to the province of Alberta, where both the professional and natural resource extraction sectors have remained at about 7 per cent of their labour force since 2006.
"The oil and gas sector has come to dominate. Something like $210 billion went into the oil sands, and our Prime Minister Stephen Harper said that Canada was going to be an energy superpower. (Conservatives) bet the farm on the tar sands as the engine of growth," Osberg said.
But Osberg also mentioned Alberta's current high economic status is not set in stone.
"Alberta wasn't always a rich province. Alberta received equalization until 1962, and Alberta is the only province in Canada that has defaulted on its provincial debt," he said.
As Halifax grows and the regional job market continues to shift, Nova Scotia's economy will continue to benefit. Nova Scotia's GDP per capita has almost doubled since 1981.