A staple in the North Dartmouth community for 42 years, LakeCity Woodworkers is well known for producing quality solid wood furniture but it's only one facet of the organization.
"People are often surprised at how much more we do," says Sophie Eld, Executive Director. "We're well known for our furniture, which is certainly something to be proud of, but many people don't realise that we're actually a social enterprise or that we have several other ventures."
LakeCity Woodworkers is just one of the enterprises under the LakeCity Works umbrella and every one serves one common objective:
To create employment and skill-building opportunities for people living with mental illness.
As well as offering free employment navigation services for job seekers living with mental illness, the organization uses its different businesses to create hands on learning opportunities. As a non-profit, all income generated from these businesses is funneled straight back into the mission of the organization, helping to deliver services and create even more opportunities for people.
As well as the well-known woodworking business, there is also LakeCity Plastics, which makes robust outdoor furniture from recycled plastic creating low maintenance products which will last for years.
Reboot continues the environmental impact, refurbishing computers which are offered for a low cost to anyone who needs one.
The LakeCity Helpers team assists the local community with mowing, snow shoveling and other similar tasks, helping to keep seniors in their homes as well as those who just need another pair of hands.
As an entrepreneurial organization, the team is always on the look out for ways to enhance their impact.
This year, the woodworking team have been working with participants to create an expanded line of wooden gift items, perfect for those looking for a special something this holiday season.
As well as the ever-popular solid wood crib boards, there's also a wonderful selection of pens, games, kitchenware, wine related items and other household gifts. The team partner with local social enterprises too so you can also find scented candles, soaps, ornaments and so much more.
Tickets for this year's fundraiser lottery also make great stocking stuffers.
With a grand prize of a custom-built urban cabin or a $10,000 furniture spending spree the $25 ticket certainly offers great value.
Buy tickets before December 23rd and you'll also be in with a chance to win a LakeCity pantry as an early bird prize. As one of the top selling items made by LakeCity, winning this pantry will certainly make someone's holiday sparkle! Tickets are also available to buy online here.
With so many people struggling with their mental health, LakeCity is proud to offer practical solutions that make a tangible difference in people's lives. Whether learning new skills, gaining confidence or working as part of a team, participants have the chance to explore different opportunities and make friends as they do.
"I have learned many customer service and wood craftsmanship skills during my time at LakeCity, whether I'm assisting in reception or helping craft these awesome small items. I hope people put them on their Christmas lists because they're made with love!" – LakeCity Participant
"Community makes such a difference in what we do," says Eld, speaking to the impact of supporting organizations like LakeCity. "We're incredibly fortunate to have such a supportive community, one that really cares about mental health. We work hard to create beautiful products but it's through all those who choose to support us that we can really make the difference."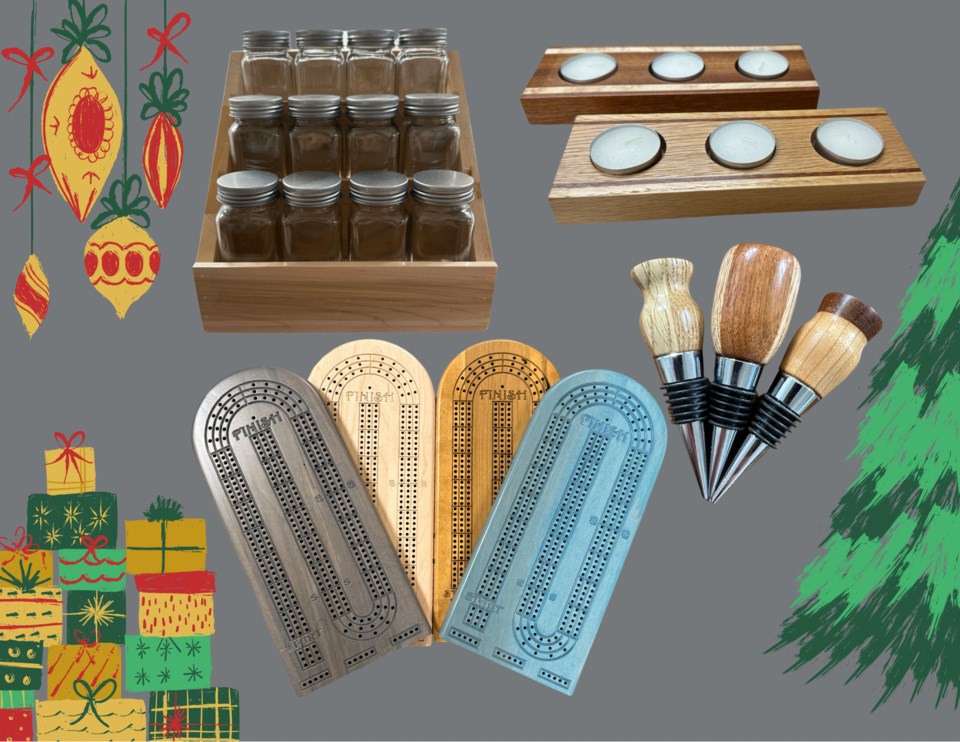 If you're interested in giving gifts with social impact, visit the LakeCity showroom on Windmill Road to see what they have to offer. You're always assured of a warm welcome.