Behind every dramatic headline are real people who are often left with devastating trauma.
When this happens, the victim needs an advocate and in the case of multiple victims, there is both strength and comfort when pursuing justice together.
One such case involves the Nova Institution in Truro, where female inmates were sexually abused by a corrections officer. After pleading guilty in April 2022, this former prison guard was sentenced to serve three years in federal custody. However, that is not the end of the story for his nine victims.
All victims in this case are rightfully seeking compensation for this egregious abuse of trust. As a top civil litigator, Mike Dull of Valent Law explains the importance of this case, "What we're alleging is that the employer is vicariously liable for (convicted guard) his wrongs. If an employer puts someone in a position of power or position of authority over another person and that other person abuses that position causing harm to the person that's beneath them, then the employer has to bear that risk."
These criminal acts happened to victims who were already among society's most vulnerable, many of whom were grappling with issues involving mental health and addiction. Being incarcerated does not invalidate their individual expectation of protection from Correctional Services Canada. Further compounding the situation, when it comes to sexual assault, the spectrum of trauma is often not fully recognized through the unfeeling, narrow lens of law.
"What is interesting about sexual assault cases, is determining the wrong, how offensive it was and the degree of the harm along with the prevailing impact. All of these women have very significant prior mental health issues which doesn't mean that they're entitled to less compensation than someone with a pristine mental health history and was similarly sexually assaulted." Mike Dull adds, "In fact, the wrong is even worse by taking advantage of this vulnerable population."
"5% of women stated that police found out about the most serious incident of sexual assault they experienced" *150StatsCan
There is no argument: many victims of sexual assault do not report their experience. Among the myriad reasons for that hesitation is additional trauma endured at the mercy of the legal system.
To circumvent this, progressive lawyers operate in a trauma-informed manner by partnering with agencies who offer valuable insight, experience and in supporting victims.
One such organization is the Elizabeth Fry Society.
For well over eighty years, marginalized groups of identified women, girls, non-binary, and gender diverse Canadians have found support and advocacy through the Elizabeth Fry Society.
Recognizing its powerful impact and efficacy, Valent Law has partnered with the Elizabeth Fry Society of Mainland Nova Scotia to create wrap-around support for its clients. Mike Dull explains, "Through those community-based partnerships, we provide a full-service model. They're (client) hiring me to get them compensation for the wrongs. But I don't want them to go through the process only to be worse off psychologically at the end of it. "
Through these innovative partnerships victims benefit from a multi-dimensional array of compassionate supports, involving everything from advocacy and representation to housing and counselling.
In the case of the convicted prison guard, Mike Dull represented all nine victims, "Correctional Services Canada is vicariously liable for their guard's wrongs because they put him in a position of authority and he abused that trust. Therefore, they have to pay for the consequences. The payment is less about individual impacts, but rather more of a symbolic recognition of the innate and the lingering trauma that flows from the sexual abuse. And these nine women have had the benefit of robust partnership that we've built with, in this case, Elizabeth Fry Society."
If you are or know someone who would benefit from the guidance and support of the Elizabeth Fry Society of Mainland Nova Scotia, learn more here.
And if you require effective, experienced and compassionate legal counsel, learn more about Mike Dull and the Valent Law team through their informative website.
For more insight on this topic, here is Todd Veinotte's Monthly Interview with Mike Dull from Valent Legal: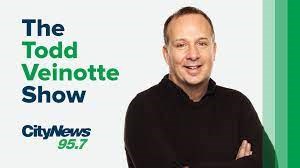 (*Gender-based violence and unwanted sexual behaviour in Canada, 2018: Initial findings from the Survey of Safety in Public and Private Spaces)