As a social enterprise that serves the local mental health community, LakeCity Works is always looking for opportunities to build on a client's skill set toward employment. Tucked into their woodworking facility is one of their most successful micro-enterprises, Vinland. This enterprise has been producing its trademarked wine racks since 1999. The units are modular, stackable, and made from local softwood. Wine hobbyists and collectors can find these racks in local winemaking supply shops throughout the HRM and select North American retailers.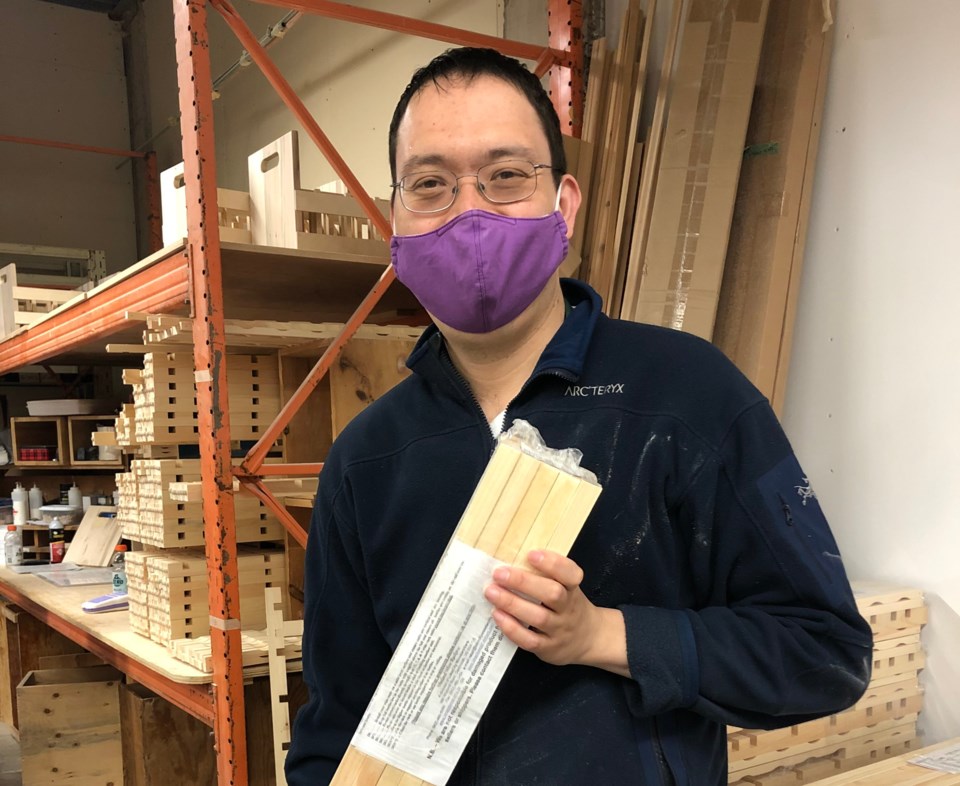 Inspired by the rise in Nova Scotia's wine culture, Vinland recently rebranded with a modern logo. They are also expanding their product line to meet the demands of local winemakers and imbibers. Exciting new items, such as boxed wine holders and charcuterie boards, are finding their way onto LakeCity Woodworkers' shelves.
"We always welcome the creative ideas of our customers," says Ken Nickerson, expert Woodworker and Shop Manager at LakeCity. "Say you're looking for a custom hardwood display to showcase your vintages or a kitchen island tailored to act as a tasting bar, we're happy to help."
Custom work is available in various hardwoods and finishes and will always be built with the quality LakeCity has been known for since 1972.
"We like to say it's quality made with purpose," says Muffy Price, Woodworker and Vinland Supervisor. "Vinland offers clients a chance to learn workplace skills and the basics of woodworking. Outside of practical experience, they enjoy the benefits of belonging to a team and developing their confidence. These are essentials that will set them up for employment in the community."
For more information or to see the full range of Vinland products, including pricing, please visit: shop.lakecityworks.ca