As night fell on Wednesday, workers were still putting the final touches on the haunted house at Alderney Landing, making sure the spooks were spooky enough, the jump scares scary enough and the apparitions eerie enough for the opening night of the annual Bluenose Ghosts Festival, which kicks off tonight in Dartmouth.
"All the roots of this go back to when the Dartmouth Haunted House was on Wentworth Street, I want to say in the old city jail," said Alderney Landing's spokesperson Ryan Fraser. "Last year we ran the Bluenose Ghosts Festival, but we didn't do the Haunted House because of COVID ... this is kind of like, 'We're back.'"
The Bluenose Ghosts Festival is meant to serve as a celebration of Dartmouth heritage and draws its name from the work of Helen Creighton, a folklorist whose collections of supernatural folk stories served as inspiration for this year's haunted house theme.
"One of the things that [the festival] has always tried to do is have a component based on Helen Creighton's Bluenose Ghosts, and try to tie it into local folklore," Fraser said. "Because it was this year, where we're coming back for the first time, we just wanted to lean into that idea of local ghosts, and celebrate it in a way."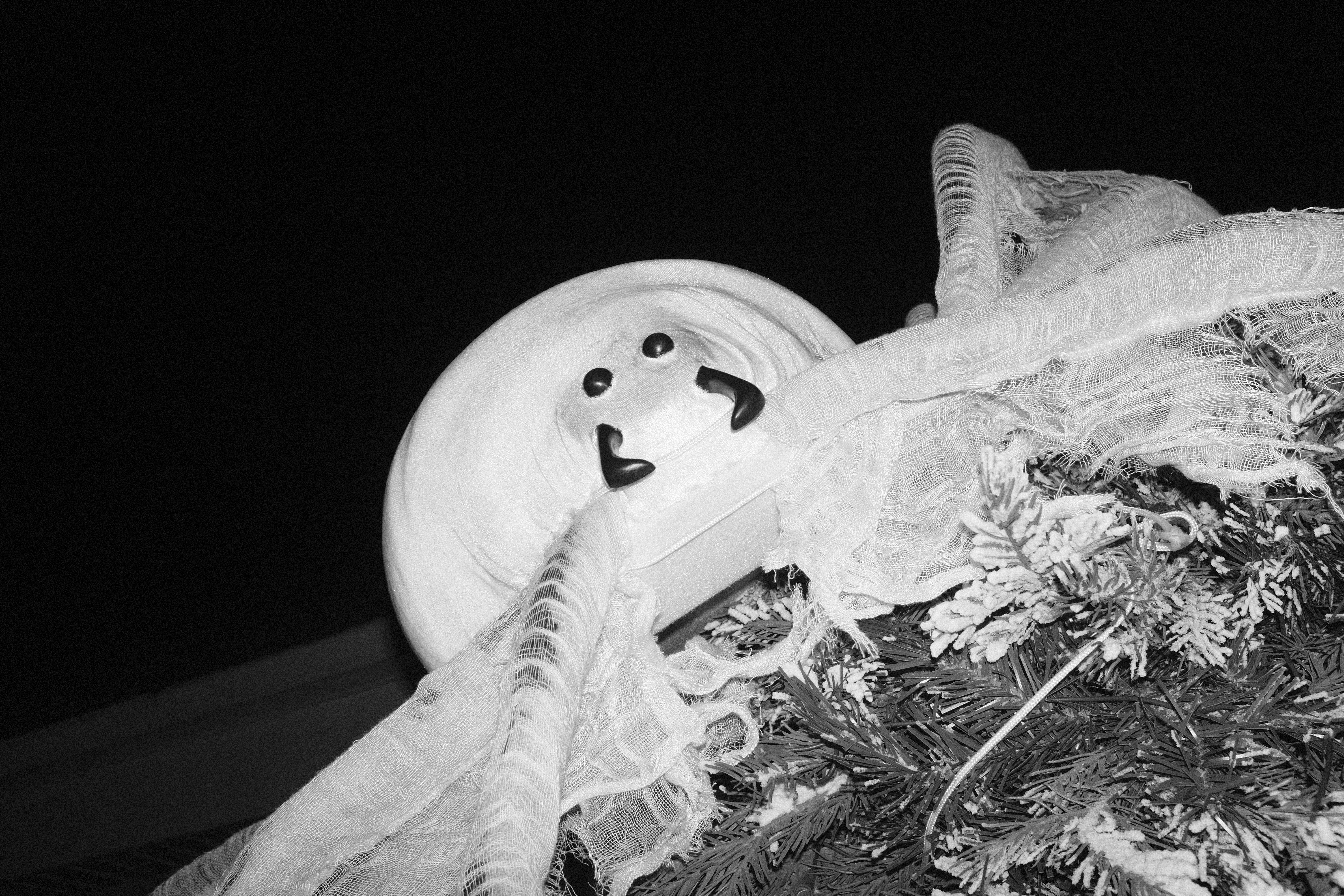 "All of the scares, and the decor and the themes of everything in the Haunted House are based on Nova Scotia ghost lore," Fraser said.
There's also a crypt ride and a medium on-site.
Visitors to — or victims of — the haunted house will be treated to spooks based on the stories of Esther Cox, an Amherst woman who believed she was haunted by a poltergeist or the story of "Miss Anderson," a tortured woman who drowned herself, distraught at the loss of her fisherman fiancee. The latter of which features a replica of the red shed that still exists at Anderson's Cove on the Bay of Fundy.
"I just tried to make it a dark maze. That was mostly my inspiration: maze, and then Helen," said Ashley Ottensmeier, who designed this year's haunted house.
Not from Nova Scotia originally, designing it gave her a chance to dive into Creighton's work.
"I just read [Helen Creighton's] books, and my degree is in the technical side and scene design," Ottensmeier said. "So I just took it from that standpoint."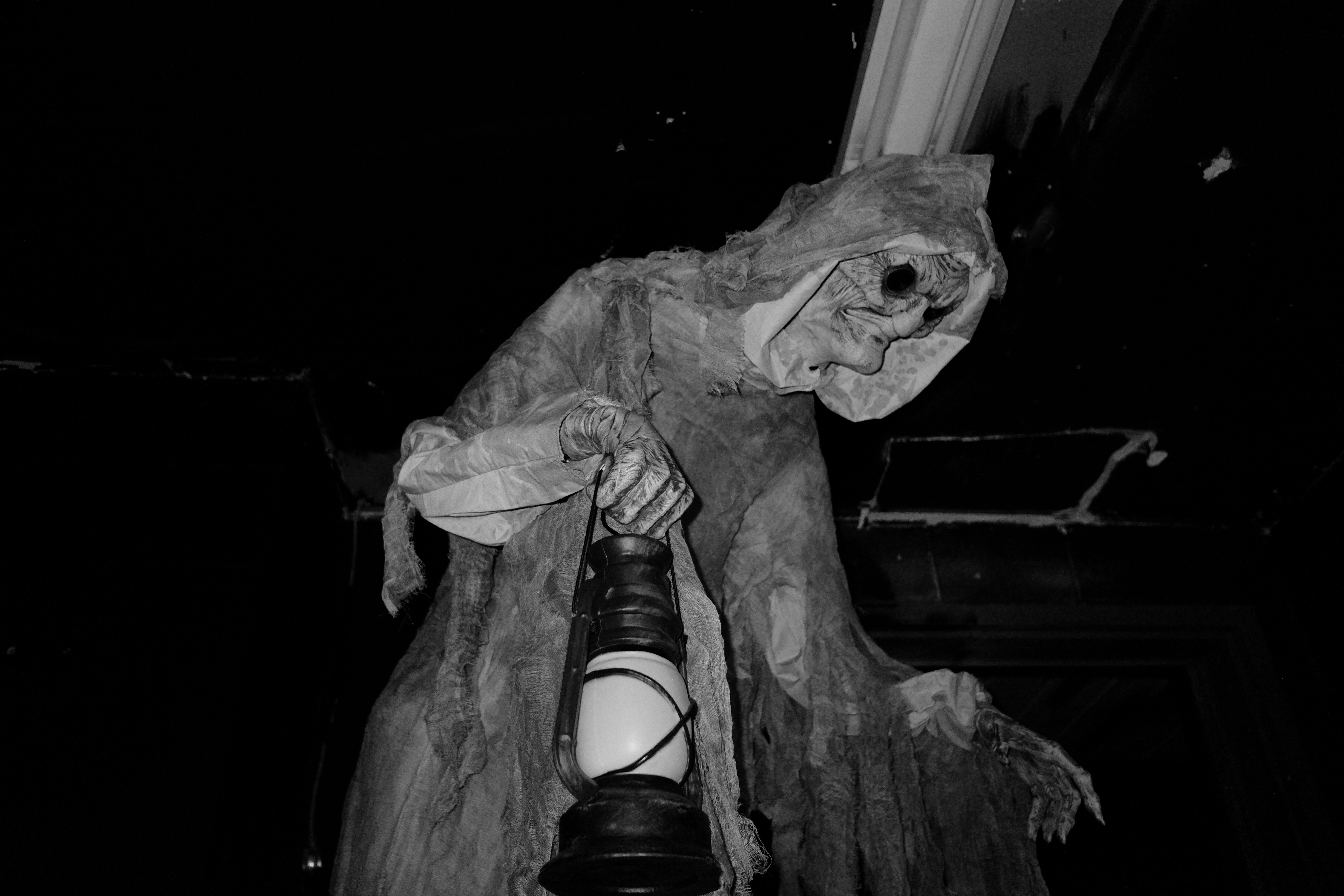 The result is a Maritime spin on the haunted house experience — one that's family-friendly, if that's a concern.
If your favourite flavour of spooky is ghost ships, mysterious pirates or the skeletons of dead sailors, this is probably the haunted house for you.
The whole operation is pulled off by a team of 25 to 30 volunteers each night, Ottensmeier said.
In past years it's been as many as 80 volunteers, but things are still a bit scaled back this year due to COVID.
Many of the volunteers are young people, often with a bit of an interest in theatre.
"They like to scream a lot," said Ottensmeier, adding that it's a drawback. "We have to work on that and remind them that screaming is not always the scariest. Sometimes it's just the creepy growls. That's the biggest thing we have to work on, is not screaming in people's faces."
This year's festival runs from Thursday to Sunday each weekend from now until Halloween. It opens at 6:30 p.m., as the sun sets, and runs until 9:30 p.m. each night.
Guests will have to show proof of double vaccination to get in, as the space is indoors and quite tight.
Tickets for this year's haunted house are $10 apiece.