Wouldn't it be great if you could use the skills and knowledge you've learned throughout your life to reduce the time and cost for higher education? With the Recognition of Prior Learning program at Dalhousie University you can now do exactly that.
At the age of 21, Mike Hall joined the St. John's Fire Department full of enthusiasm and big dreams with the promise of a bright career in the fire service. Since then, he has zero regrets about his career choice and feels blessed to have been able to work 28 years in the industry. As he matured, and life offered both rewards and challenges, Mike realized that his time there is "only a blip on the radar".
Like many of us, Mike wants to leave a legacy he can be proud of once his final shift of duty is over.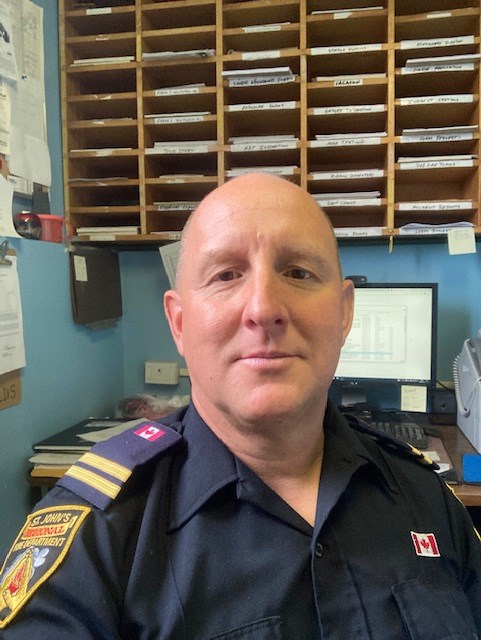 Given his focus to make a bigger difference for the people he serves every day in his work, Mike sought to advance his career by applying for an upcoming opening as the Deputy Chief Operations, but to do that, he felt compelled to sharpen his skills to effectively manage his department.
In 2022, Mike enrolled in the Certificate in Fire Service Administration at Dalhousie University, and while doing so, he learned about the Recognition of Prior Learning (RPL) program.
The RPL program awards learners advanced standing through the assessment of their certified, non-formal, and informal learning including work and life experience, training, independent study, volunteer work, travel, and hobbies. Since its beginning in September 2021, the RPL program has helped numerous students reduce the time and expenses needed to earn a desirable university credential from Dalhousie.
Mike submitted his online RPL application in May and was quickly notified that his prior learning, which included a combination of formal and informal learning, was equal to three of the courses in the Certificate in Fire Service Administration. Mike was ecstatic that he would only need to complete 3 courses to complete this certificate and be one step closer to that dream job within his fire department.
While getting credit for his prior learning was Mike's goal when applying through the RPL program, Mike experienced several other benefits along the way, including the chance for personal reflection on questions like "Who am I?" and "What have I done?" For Mike, the opportunity to look back on his life and career was "emotional and a real confidence booster."
Since Mike started at Dalhousie University and was given advanced standing through the RPL program, Mike recently received more great news in the form of an interview for a Deputy Chief of Support Services role with the St. John's Fire Department. Dalhousie University wishes him the best of luck with his upcoming interview, and looks forward to hosting him in classes.
Learn more about the RPL program here and many other courses and programs on the OLCD website here.